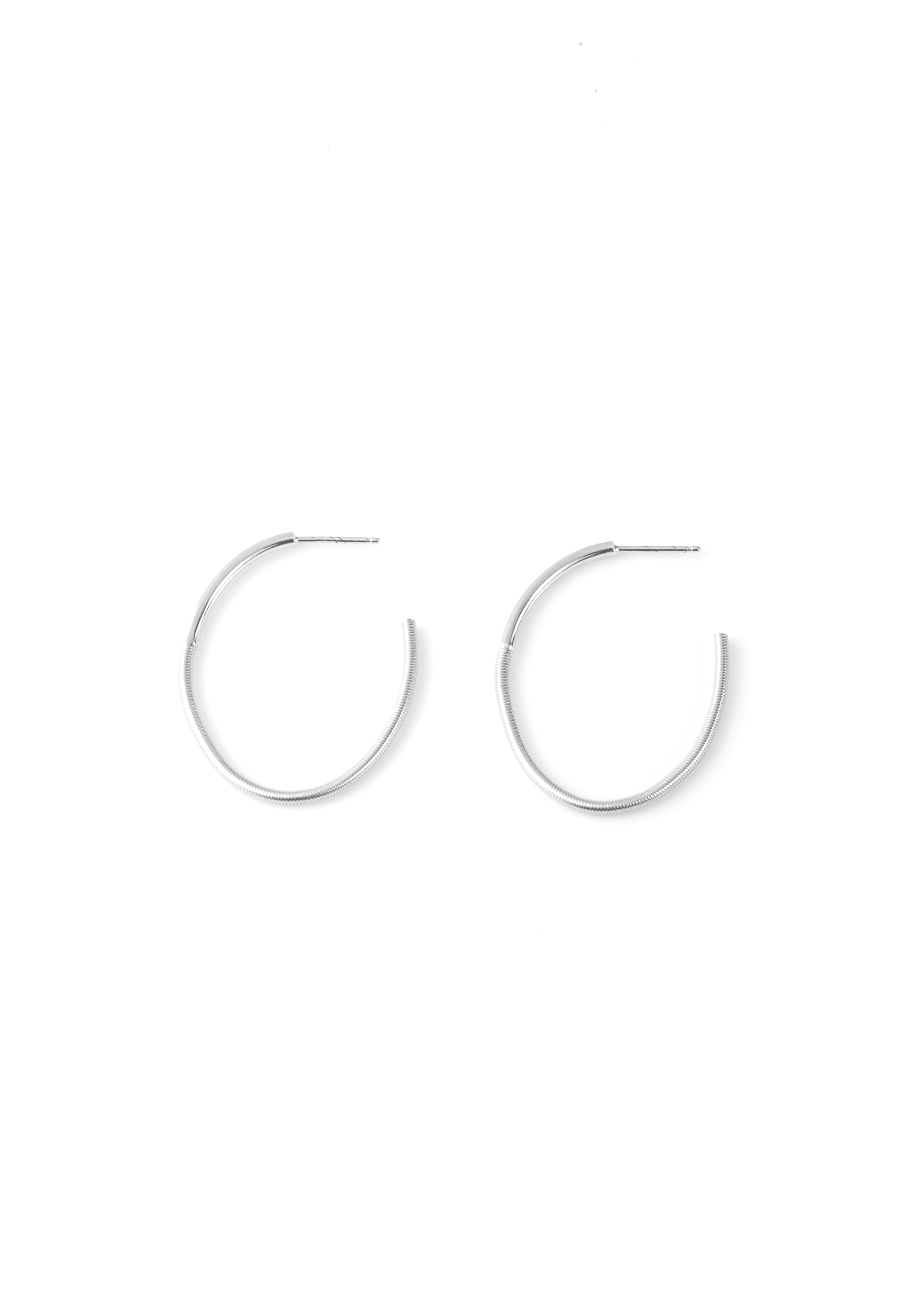 oval hoops
Oval shaped hoops with a mix between a smooth surface and a textured surface, created by the use of screw thread. These earrings are available in 18-carat gold plated sterling silver, or sterling silver.
These earrings are part of the Essentials // Mechanical Balance collection.
Question about this item? Please refer to EDO6.
Handcrafted in Belgium.