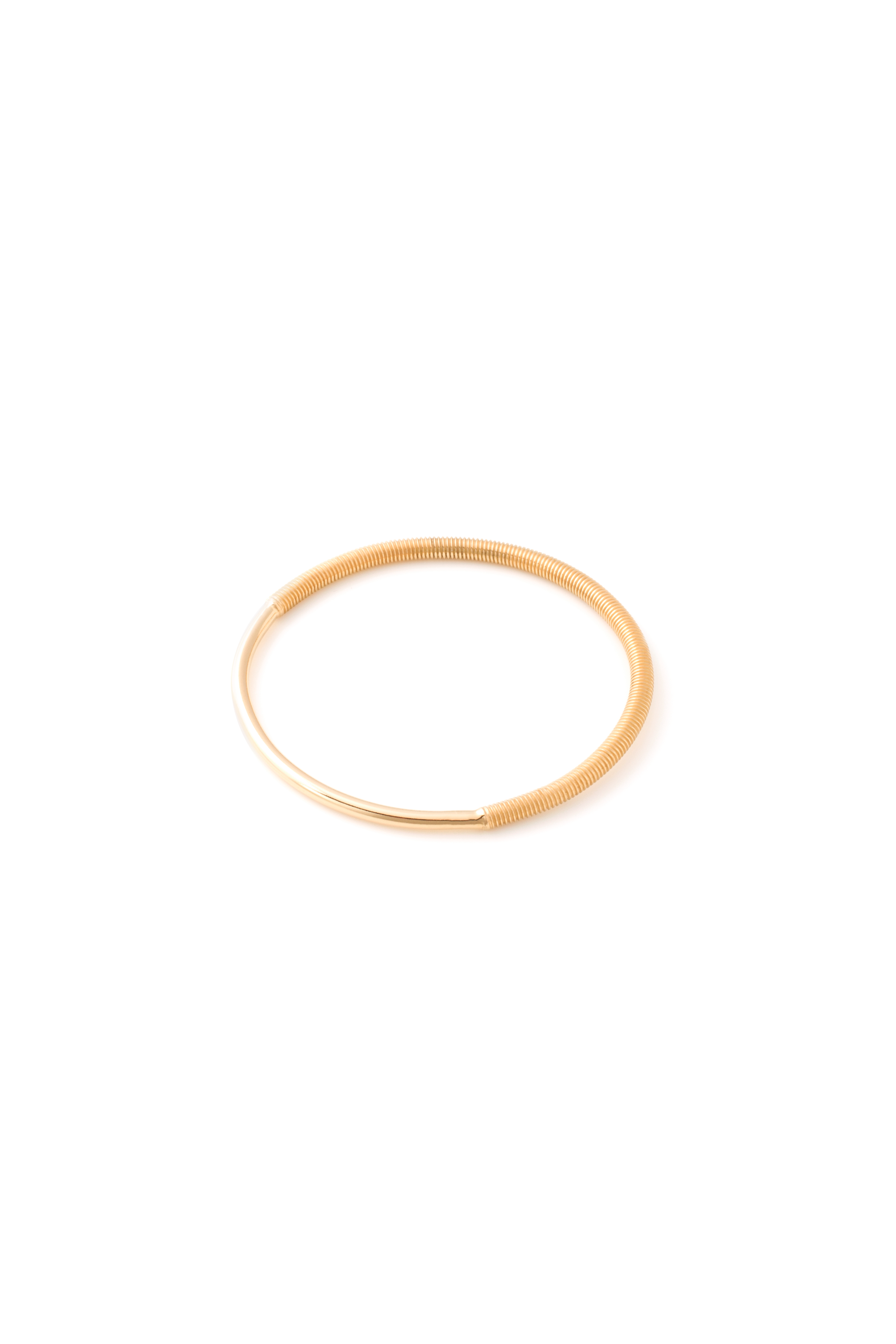 simple oval bangle
Simple oval shaped bangle made from screw thread and smooth wire. There is no closing system so you are supposed to slide the bracelet over your hand onto your wrist. This bracelet is available in 18-carat gold plated sterling silver, or sterling silver.
This bracelet is part of the Essentials // Mechanical Balance collection.
The diameter of the oval bracelet is // Small 6,5 cm // Large 7,5 cm
These are average women sizes, for custom sizes please e-mail us.
Question about this item? Please refer to EDA2.
Handcrafted in Belgium.